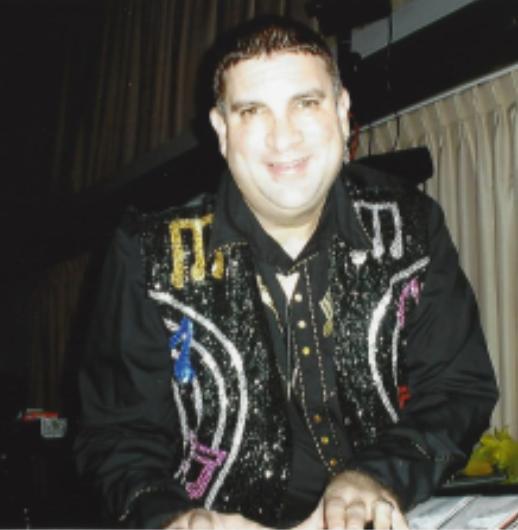 About Us

I'm a professional Mobile Disc Jockey who has been in business since 1996, serving SW Florida and beyond.
I will play a good mix of music (based on YOUR musical selections), to satisfy everybody's taste. Music is
my true PASSION in life, and that passion is always conveyed in my performance.

For weddings, I consider it an honor when someone chooses me to DJ their very special day--a day that will
be one of the most important days in their lives. I'm going to get it right. I'm going to make it everything
that the bride and groom envisioned. It is always my goal to surpass any expectations that they may have
had.

Here are some commonly asked questions and answers about my DJ services.....

How much do you charge? My prices range from $700 to $1200, depending on what you need, such as: my two "Special Effects" lighting packages, or an additional sound system (for wedding ceremonies at remote locations).
With a bit more information, I can get you a more specific quote. I always offer discounts ($100 off) to all Military,
Law Enforcement, and Firefighters--my small way of thanking those who put their lives on the line to serve our country.

How much time does that include? I do not charge by time. Instead, it's a flat rate for however long I'm needed.
This is a great deal for you, the customer.

What sets you apart from other DJs? Many things set me apart. But, just to name a few.... as previously mentioned, I charge a flat rate, for Unlimited Time, Unlimited Music, Unlimited Fun!!! I will meet with you,
in person to discuss the details of your event. I will completely help you in all stages of the planning process,
to help organize your event. I have very detailed planning forms on my website that will be of great help to you.
I actually attend wedding rehearsals, to help direct the walk-thru, with the actual ceremonial music provided.
This is critical in getting the all important timing down. I perform this extra service at NO additional charge!
I have over 21-years of experience and knowledge. I know what it takes to create a fun and memorable event.
I enjoy interacting with the guests. I always encourage and accept requests, but there's one stipulation....they
must dance to that request! I'm all about getting people off their seats and onto the dance floor. I totally
know how to read a crowd, and to play the right music at the right time, to keep the party hopping!!!

Please feel free to call, text or email me with any other questions you might have.

THANK YOU FOR YOUR TIME AND CONSIDERATION!!!



​
Bonita Springs DJ'S - South Florida